16 Jun

Marcelo Brodsky and Fernando Bryce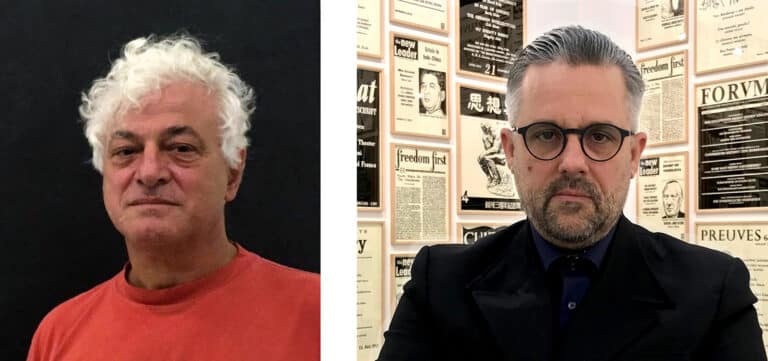 Marcelo Brodsky and Fernando Bryce
Fernando Bryce (b. 1965, Lima, Peru) studied at the École des Beaux Arts in Paris in the late 1980s with Christian Boltanski and lived for more than twenty years in Berlin, Germany. He has received the scholarship from the German Academy in Rome-Villa Massimo in 2009. Bryce has participated in numerous international exhibitions such as the São Paulo Biennial, the Venice Biennale, the Istanbul Biennial, the Lyon Biennial or the Carnegie International in Pittsburgh. His individual exhibitions include those at the Kunsthalle Bremen, the Antoni Tàpies Foundation in Barcelona, the Lima Art Museum, the University Museum of Contemporary Art in Mexico and the Museum of Latin American Art in Buenos Aires.
His work is in the collections of the Museum of Modern Art in New York, the Pérez Art Museum Miami, the Tate Modern in London, the Harvard University Museum in Cambridge, the Reina Sofía Museum in Madrid, among other public and private collections in the United States, Europe, Latin America and Asia.
Fernando Bryce lives and works in Lima, Peru.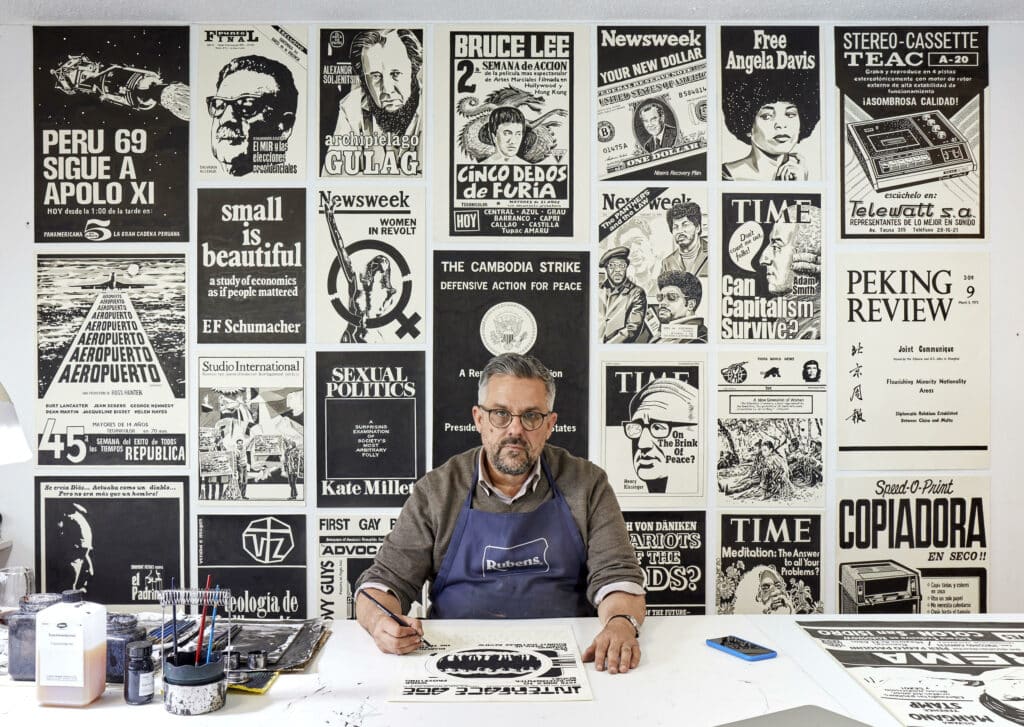 Marcelo Brodsky (Buenos Aires, Argentina, 1954) is a committed artist and human right activist. Brodsky has represented Argentina in several international biennials such as Lyon Biennale (2017/18), Photoespaña and Les Rencontres d'Arles (2018), Dakar (2018), San Pablo (2010), Valencia (2007), Rotterdam (2000), among others. He has been awarded with distinctions and received many accolades, such as the Jean Mayer Award of Global Citizenship at Tufts University, Boston (2015), The Human Rights Award by Bnai Brith Organization (2003), among others. He has published numerous books such as "1968: The fire of ideas" (2018), Poetics of Resistance (2019), Tree Time (2013); Visual Correspondences (2009); Correspondences Pablo Ortiz Monasterio – Marcelo Brodsky (2008); Correspondences Martin Parr – Marcelo Brodsky (2008); Vislumbres (2005); The soul of the Buildings with Horst Hoheisel, Andreas Knitz and Fulvia Molina (2004); Memory Works (2003); Nexo (2001); Buena Memoria (2000); Parábola (1982), among others.
Nowadays, his work is part of important collections such as National MNBA – Museum of Fine Arts (Buenos Aires, Argentina); MAMBA – Modern Art Museum of Buenos Aires (Buenos Aires, Argentina); Banco de la República de Bogotá (Colombia); Pinacoteca from São Paulo State (Brazil); Bibliothèque Nationale (Paris, France); Museum of Fine Arts Houston – MFAH (USA); Princeton Art Museum (USA); The Centre for Creative Photography, University of Arizona, Foundation and ASU Art Museum (Arizona, United States); Sprengel Museum Hannover (Hannover, Germany); Contemporary art collection from Salamanca's University (Spain); University of Essex Collection of Latin American Art (Colchester, United Kingdom); TATE Collection (London, United Kingdom); MET The Metropolitan Museum of Art (New York, United States); Jewish Museum (New York, United States), the Jorge M. Pérez Collection (Miami, USA), among others.
He lives and works in Buenos Aires, Argentina.