19 Nov

SOUTH SOUTH
SOUTH SOUTH X El Espacio 23 Curatorial Residency
SOUTH SOUTH teamed up with El Espacio 23 to host its inaugural curatorial residency. This innovative new partnership brought together curators connected to 3 broad regions – Latin America, Africa & Middle East and Asia – to further research and highlight arts practices from the Global South in a curatorial exchange that took place in Miami from 14 – 28 October 2021, with a robust digital component.
The selected curators for this edition were:
Meyken Barreto (Cuba/US-based)
Uche James Iroha (Nigeria/US-based)
Carlos Quijon, Jr. (Philippines) & Kathleen Ditzig (Singapore)
Participating curators will produce the Talks, Film and Online Visual Programme for VEZA 02 in February 2022.
b. Cuba
Curator, lecturer and write
Meyken Barreto is a curator and currently an adjunct lecturer at City College of New York, she is also an art writer. Meyken has served as Regional Director at Artist Pension Trust (APT), Gallery Manager at Y Gallery in New York, and Studio Manager at Los Carpinteros Studio in Madrid and Havana. She has taught Art History at Havana University and San Geronimo College in Havana. She has lectured in international institutions such as Universidad Complutense in Madrid and Martin Luther University, Halle (Saale). In 2018 she was Curator in Residence at Residency Unlimited, NY and in 2009 she won Cuba's National Curatorship Award.

Recently she has curated the exhibitions Comedy of Errors at Vox Populi, Philadelphia, 2021; Shifting Streams. Twelve artists by the Hudson River at Hostos Center for the Arts and Culture, New York, 2020; The Path Leading to the Center at Lakehouse, Guttenberg Arts, 2017; Cabinet of Curiosities: The whimsical world of Carlos de Medeiros at Guttenberg Arts, NJ in 2017; and co-curated the group exhibitions My Body, My Battlefield at GIV, Montreal, 2021; All That You Have Is Your Soul at Faction Art Projects, New York in 2018; Divagation at Y Gallery, New York in 2016; Pioneros: Building Cuba's Socialist Childhood at Aronson Galleries at Parsons, The New School for Design, New York in 2015, and Flow: Economies of the look and creativity in contemporary art from the Caribbean at IDB Cultural Center, Washington DC in 2014. She contributes to various art publications such as El Oficio and Artnexus.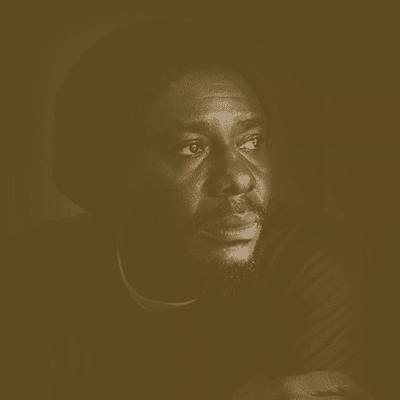 b. Nigeria
Curator and visual artist
"Uche is the leading light of a new generation of Nigerian photographers. Fusing the documentation of everyday reality with the creative language of imagery, he is expanding the possibilities of photography in the local context. His high quality images reflect the diverse realities of people who form the mix of cultures and influences in the megacity that is Lagos. Fire, Flesh and Blood, a body of work depicting open-air abattoirs, won the Élan Prize at African Photography Encounters (2005) in Mali. While documentary in inspiration, the Series plunges the viewer into visual chaos of color, smoke and close-ups, capturing intense moments that are at once harsh, powerful and poetic." – Mark Sealy 2008.
Originally trained as a sculptor from the University of Port Harcourt, Uche got involved in photography in 1996, pushing the narrative of photography as a medium of art in a cultural environment where, at that time, the medium was perceived largely as a commercial venture that focused mainly on capturing events and official documentation.
In regard to technique, his approach is largely construction and deconstruction of the visual plane trying to find the relationship and the workability between two and three-dimensional design.
He was a founding member of the Depth of Field (DOF) collective of talented young photographers that have created strong exhibitions at home in Nigeria and abroad throughout the 2001-2007 period. This era was the formal announcement of a renaissance in contemporary photography for lens-based artists working in Africa. His work was presented at Okwui Enwezor's landmark exhibition at the International Center for Photography New York titled Snap Judgments: New Positions in Contemporary African Photography in 2006.
Uche is one of the most visible mentors of younger photographers in Nigeria and Africa as a whole, organizing and animating workshops and other artistic projects. He was awarded the Prince Claus Award in the Netherlands in 2008 for his striking photographic work and his stimulation of photography as an art form in Nigerian and for his energetic support of young artists.
His work leads him to construct or set up performances, which are captured still. He employs text and graphics on image surfaces to find a sculptural accent to his work. This he hopes will attempt to address certain issues both socially and generally.
In his curatorial practice, he pays attention to the idea of archiving as a critical cultural emergency. In the framework of the Africa Photo Festival in Bamako 2019 he presented the incredible work of Nigerian photographer Tola Odukoya who was active between 1955-1980. The narrative was to shed some light on unseen and work created by largely unknown artists who produced compelling visual materials and objects that in his opinion may unpack more honest directions as far Africa's global political and economic stance is concerned. He also curated the 2018 and 2019 Abuja Photo Festival.
At the moment Iroha works as a conductor at Photo.Garage Lagos, an office the provides logistics as well as offers an indigenous platform for domestic and global intellectual photography exchanges. He has shown his work in numerous exhibitions. He lives and works between Houston, Texas and Lagos, Nigeria.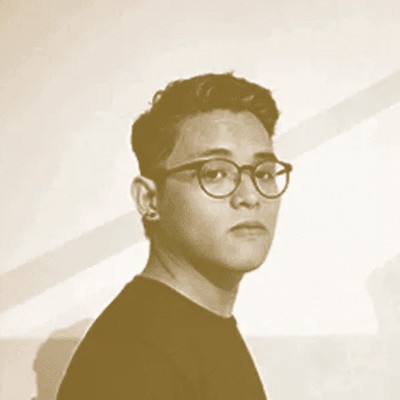 b. Philippines
Curator and critic
Carlos Quijon, Jr. is a critic and curator based in Manila. He is a fellow of the research platform Modern Art Histories in and across Africa, South and Southeast Asia (MAHASSA), convened by the Getty Foundation's Connecting Art Histories project. He writes exhibition reviews for Artforum and Frieze. His essays are part of the books Writing Presently (Manila: Philippine Contemporary Art Network, 2019) and From a History of Exhibitions Towards a Future of Exhibition-Making: China and Southeast Asia (Berlin: Sternberg Press, 2019). He has published or have forthcoming publications in Southeast of Now: Directions in Contemporary and Modern Art, Afro-Asian Visions, MoMA's post (US), Queer Southeast Asia, ArtReview Asia (Singapore), Art Monthly (UK), Asia Art Archive's Ideas (HK), and Trans Asia Photography Review (US), among others. He curated Courses of Action in Hong Kong in 2019, a will for prolific disclosures in Manila, co-curated Minor Infelicities in Seoul in 2020 and In Our Best Interests in Singapore in January. He is co-curator of the exhibition Cast But One Shadow: Afro-Southeast Asian Affinities at the UP Vargas Museum.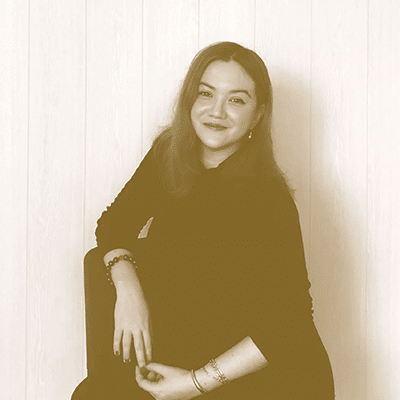 b. Singapore
Curator and researcher
Kathleen Ditzig is a researcher and curator based in Singapore. She is currently pursuing her Ph.D. at Nanyang Technological University. She was recently a fellow in Getty Foundation's '"Connecting Modern Art Histories in and across Africa, South and Southeast Asia" organised by Cornell University and Asia Art Archives. Her research interests include exhibitionary histories of Southeast Asia, global histories of capitalism and the enduring legacies and networks of the Cold War in cultural production and contemporary geopolitics.

As a curator and researcher, she is invested in transnational collaborative research frameworks and in advancing art as an exceptional system of speaking to power. Her collaborative independent curatorial projects, such as offshoreart.co (developed with Robin Lynch and Debbie Ding), have been presented on international platforms such as the Berlin Biennale. With Carlos Quijon Jr, she recently developed the long term research and traveling exhibition project Afro-Southeast Asia: Pragmatics and Geopoetics of Art during a Cold War supported by ASEAN KONNECT. With Fang Tse Hsu, she recently co-curated Art Histories of a Forever War: Modernism between Space and Home at the Taipei Fine Art Museum.
Her recent exhibitions include Peace Prosperity and Friendship With All Nations (2021), a solo exhibition of Heman Chong at Singapore Tyler Print Institute, Look East, Gone West (2020), a solo exhibition of Ho Rui An, at A+ works of art in Kuala Lumpur, Malaysia and As The West Slept (2019), a Performa Consortium Project hosted and organised by Silver Art Projects in New York.
Her art historical research and writing has been published by MoMA, Afterall, SOJOURN, Southeast of Now (NUS Press), Artforum, OSMOS magazine, Art Agenda and Art Review Asia, among others.