06 Jun

WITNESS: Afro Perspectives from the Jorge M. Pérez Collection
December 2020 – June 11, 2022
One year after its grand opening, El Espacio 23 presents its highly anticipated second exhibition, Witness: Afro Perspectives from the Jorge M. Pérez Collection. Guest curated by Zimbabwean curator Tandazani Dhlakama, Assistant Curator, Zeitz MOCAA, in collaboration with Pérez Collection curators Patricia M. Hanna and Anelys Alvarez, the exhibition includes over 100 works by African and African Diaspora artists. Addressing themes of systematic oppression, intergenerational trauma, syncretism, identity and territory, Witness: Afro Perspectives invites visitors to be present in the current moment and bear witness to challenges carried from one generation to another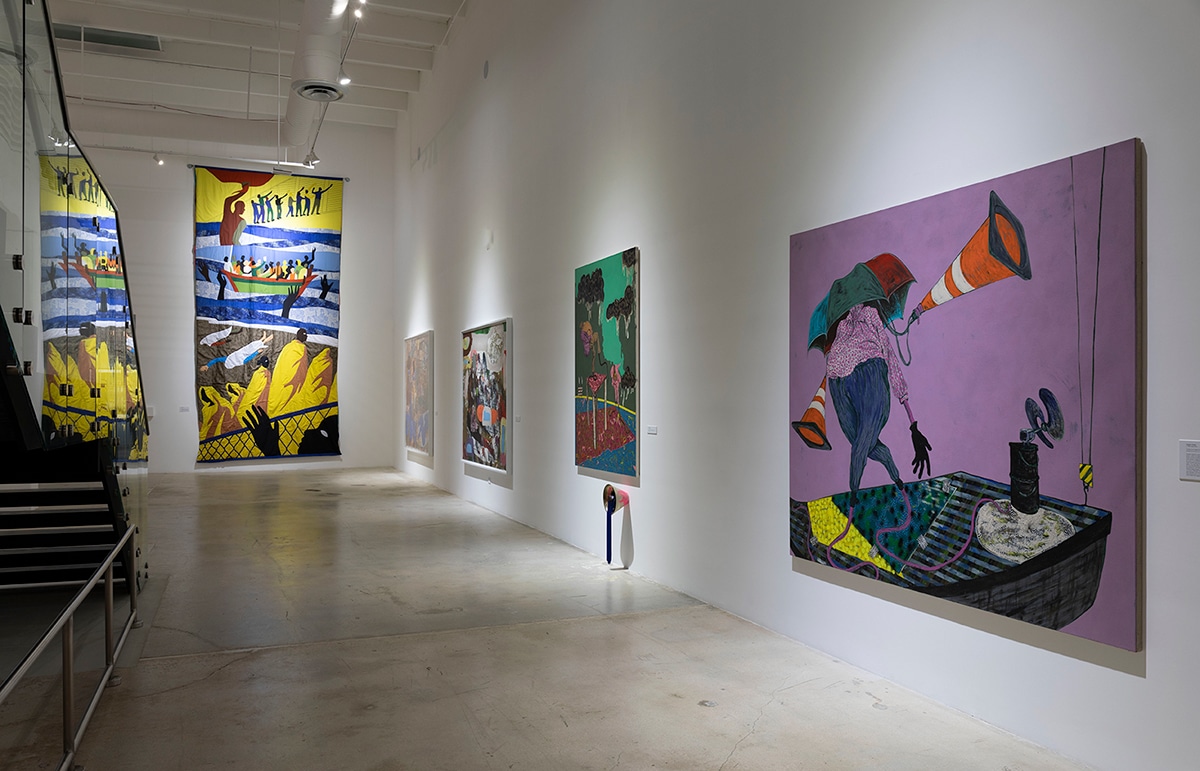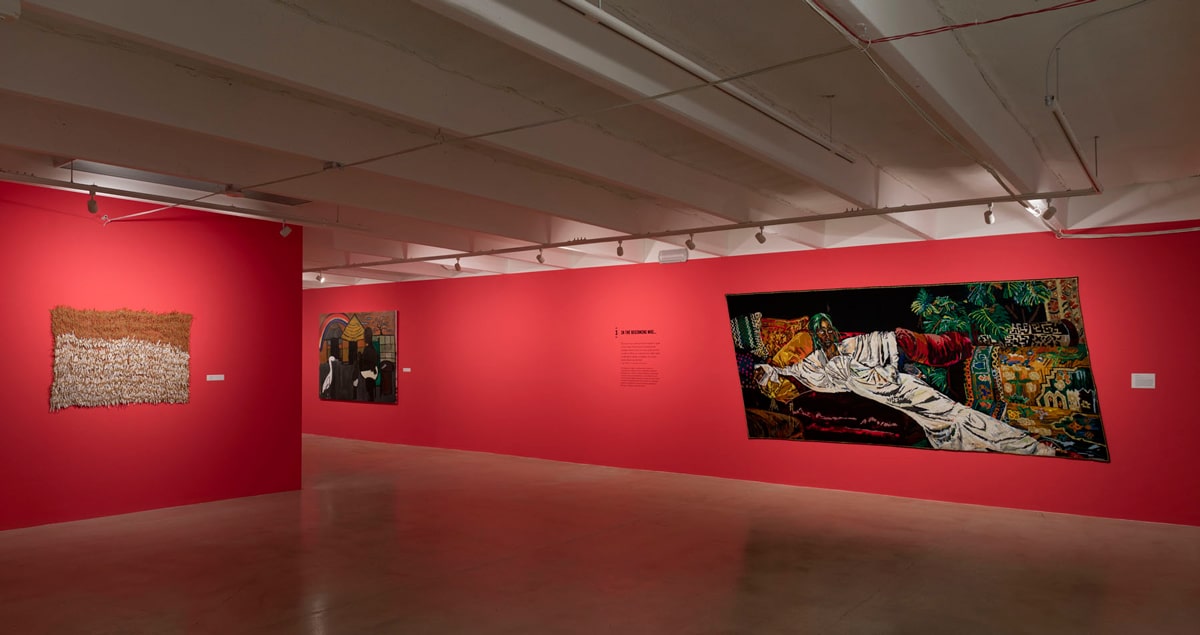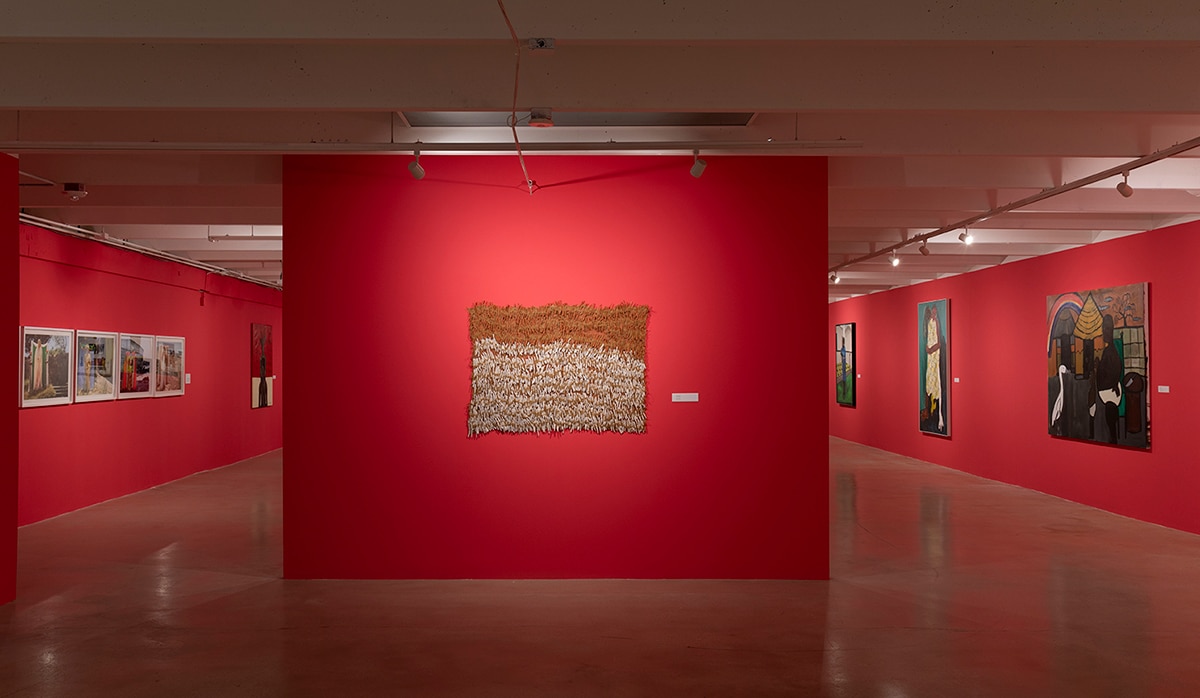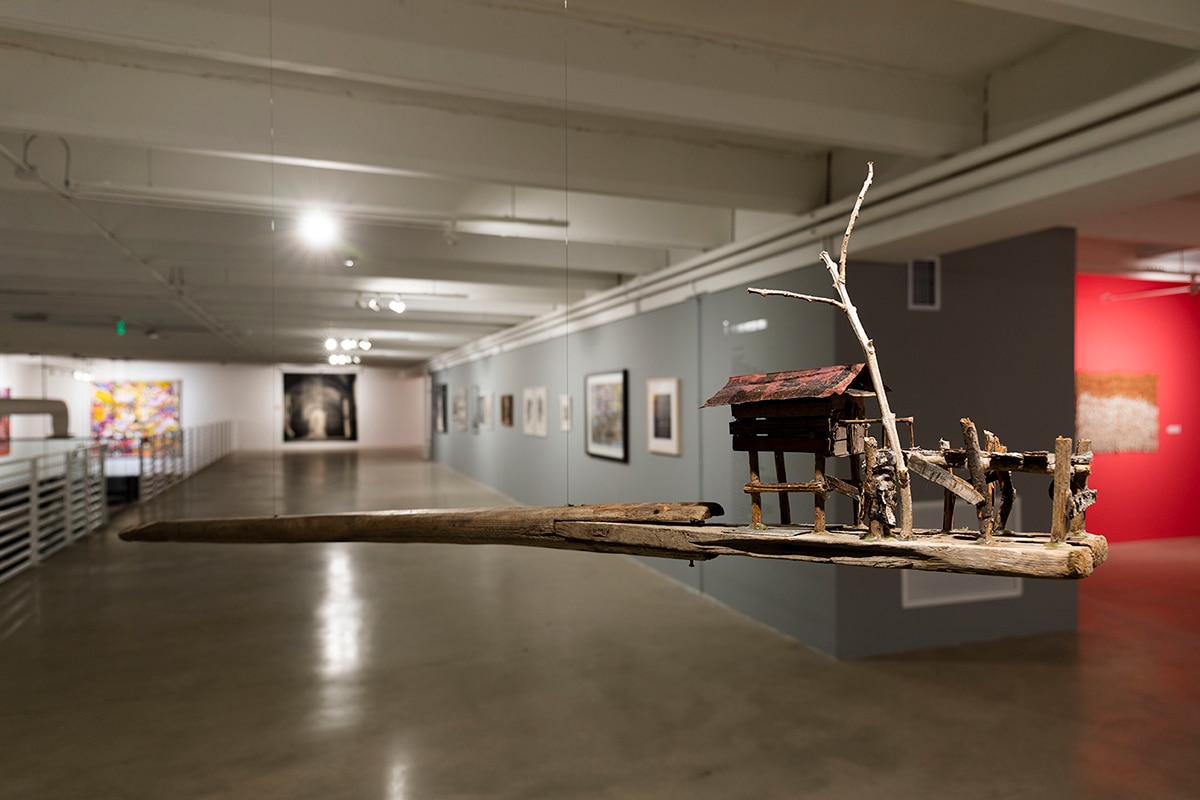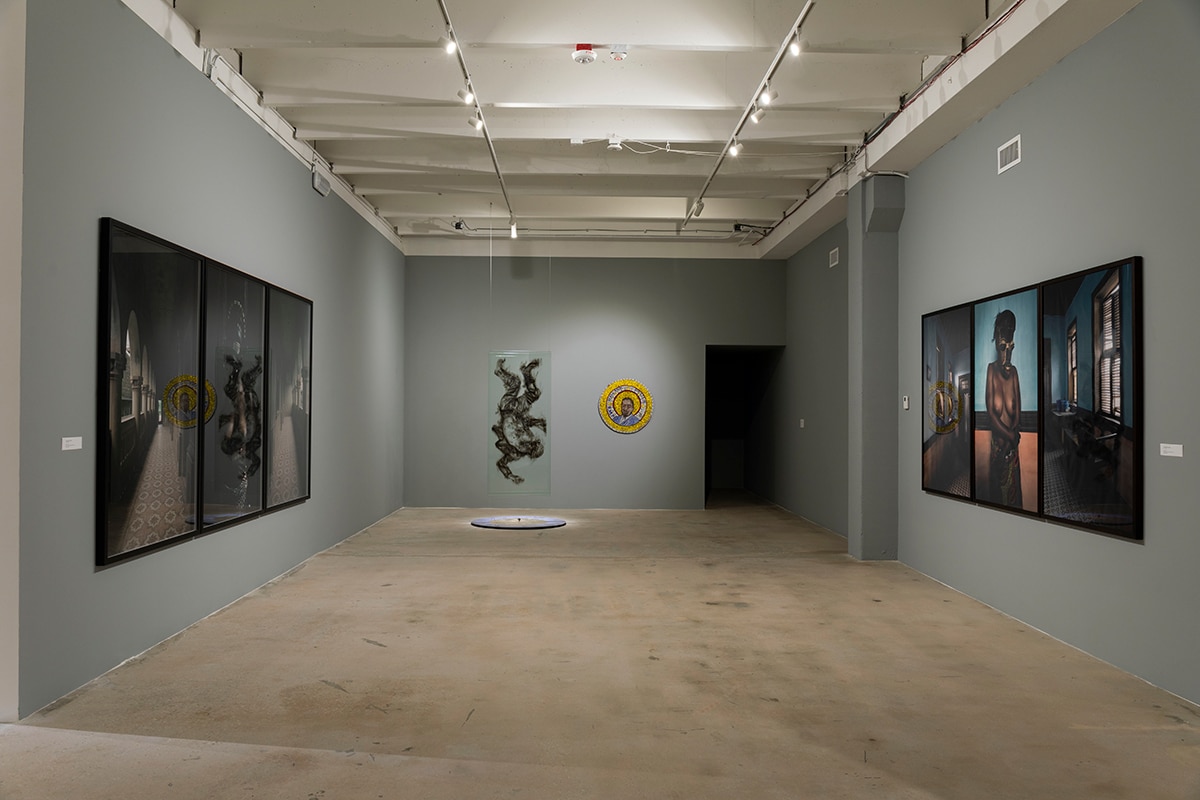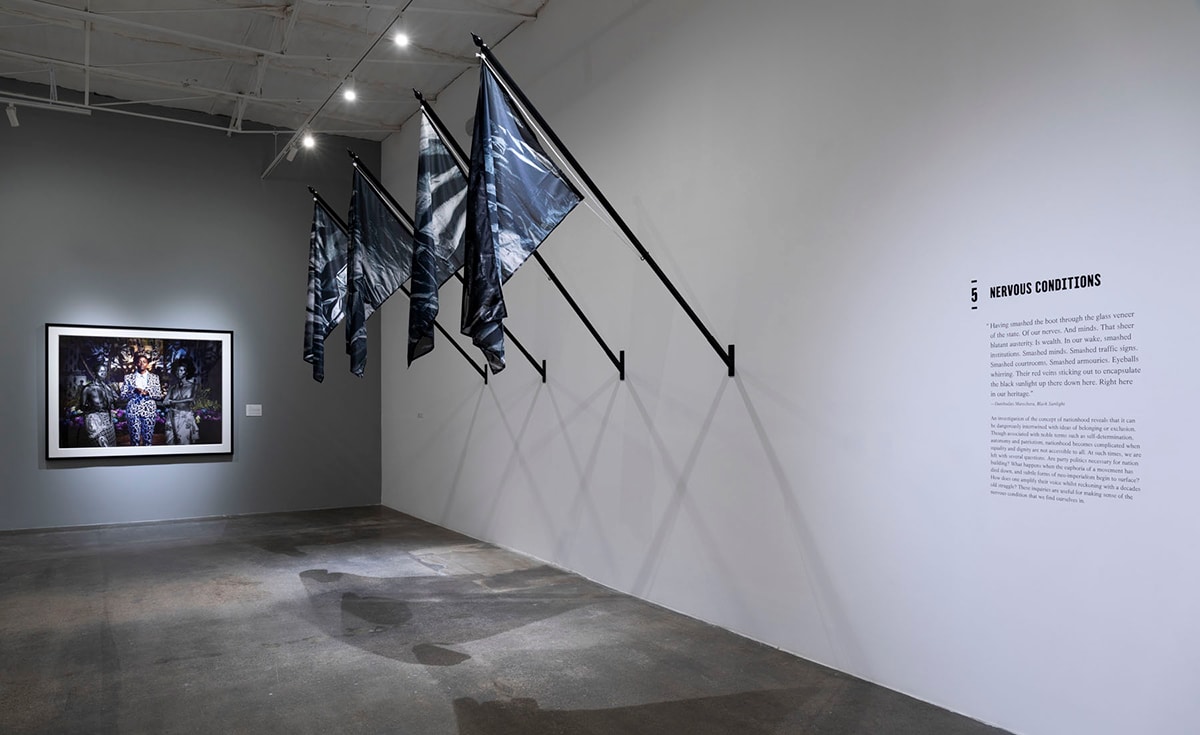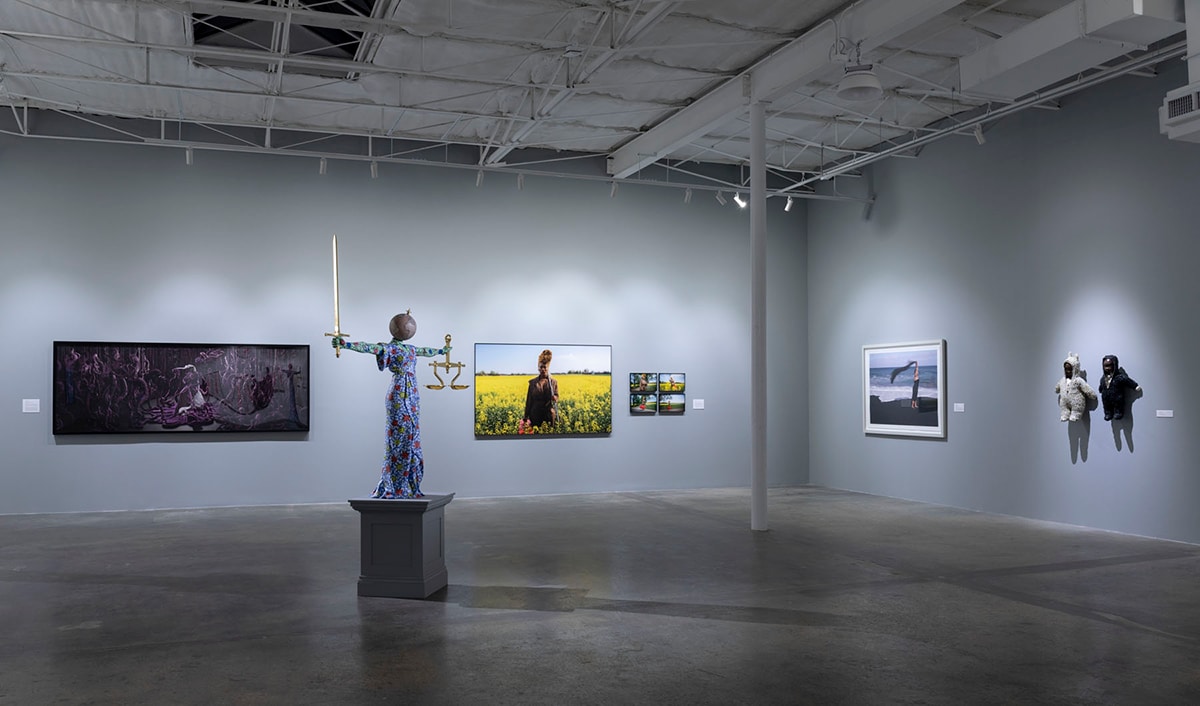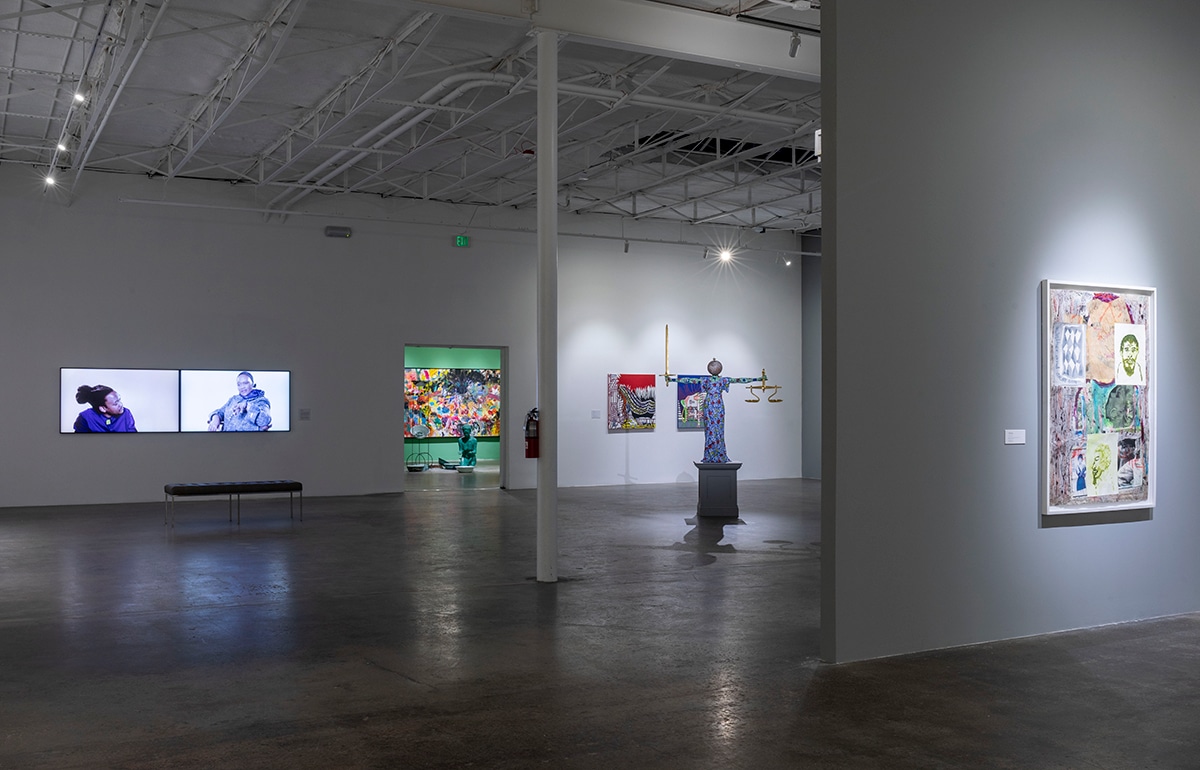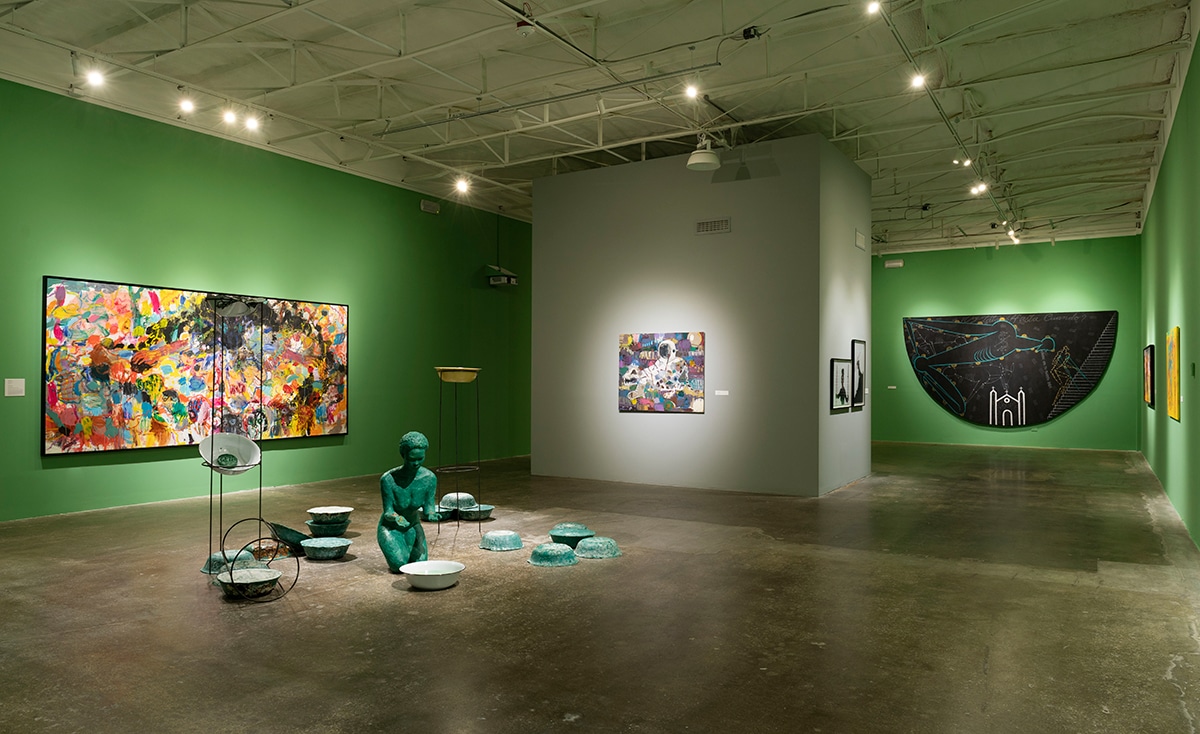 Installation views: Photos: Oriol Tarridas
To witness is to observe an act, to be present in a significant moment. It can involve seeing a single transgression, a series of cataclysmic episodes that beg for interrogation and introspection. Yet one can also witness a euphoric regenerative instant, a season of restitution. One bears witness.
The burdensome load of memory, lived experience, nostalgia, disillusionment, or anticipation can be carried on from one generation to another. At what point is the witness implicit? Is this dependent on proximity and distance from the matter? To what extent are time and space an intermediary, challenging the boundaries between truth, myth, imagination, and utopia? Could it be that landscape, the earth, is the most objective witness of all time? It can speak of politics, peoples, and pillages. It can testify to the cyclical nature of revolution, creolization, displacement, and humanity's aching endeavor for legacy from epoch to epoch. Collectively, we witness from different vantage points. For whom do we testify?
We grapple with issues around origins, grasping onto romanticized narratives from the past, perhaps because we are unsure, since lines of communication have been cut, crossed, and entangled with other realities.
We witness profound encounters, a syncretism of ideas and cultures, often followed by systematic suppression.
We witness the reconstitution of nationhood, territories and belonging. As we disperse, diverge, and reconnect there is continuous reinvention and reassertion of self, place, and home. As we move, we fasten ourselves to values constituted by our multi-layered archaeology.
Yet, when we are most silent, when we are seeking, that is when we encounter metaphysical witnesses.
In an otherworldly manner, they whisper truths and fabrications mapping out multiple ways.
Artists included in the exhibition
Mequitta Ahuja
Leonce Raphael Agbodjelou
Maxwell Alexandre
Lhola Amira
Joël Andrianomearisoa
Belkis Ayón
José Bedia
María Magdalena Campos-Pons
Chéri Cherin
Virginia Chihota
Kudzanai Chiurai
Ibou Diouf
Chioma Ebinama
Tomm El-Saieh
Rotimi Fani-Kayode
Samuel Fosso
Kendell Geers
David Goldblatt
Tony Gum
Robert Hodgins
Masimba Hwati
Gavin Jantjes
Kcho (Alexis Leyva Machado)
Seydou Keïta
William Kentridge
Kiluanji Kia Henda
David Koloane
Dorothee Kreutzfeldt
Alf Kumalo
Moshekwa Langa
Houston Maludi
Cristiano Mangovo

Senzeni Marasela

Carlos Martiel

Arjan Martins

Gerhard Marx

Misheck Masamvu

Wangari Mathenge

Maurice Mbikayi

Khanyisile Mbongwa

Richard Mudariki

Christopher Myers

Cassi Namoda

Simphiwe Ndzube

Sam Nhlengethwa

Nobukho Nqaba
Boris Nzebo

J.D. 'Okhai Ojeikere

Nnenna Okore

António Ole

Eniwaye Oluwaseyi

Oluwole Omofemi

Frida Orupabo

George Pemba

Thania Petersen

Pamela Phastimo Suntrum

Tracey Rose

Athi-Patra Ruga

Chéri Samba

Berni Searle

Ernesto Shikhani
Yinka Shonibare

David Shrobe

Mary Sibande

Bambo Sibiya

Malick Sidibé

Lorna Simpson

Penny Siopis

Buhlebezwe Siwani

Rowan Smith

Mikhael Subotzky

Barthélémy Toguo

Diane Victor

Francisco Vidal

Sue Williamson

Dominique Zinkpè

Portia Zvavahera
Tandazani Dhlakama, is an assistant curator at Zeitz MOCAA. Prior to joining Zeitz MOCAA, she worked at the National Gallery of Zimbabwe (NGZ) in Harare where she held various roles between 2011 and 2017. In 2017 she was the conference coordinator for the 2nd International Conference on African Cultures (ICAC 2017) which took place in Harare.

In 2016 Dhlakama was curator at Tsoko Gallery, an independent art space in Harare, where she curated their inaugural exhibition Beyond the Body (2016) and was involved in the establishment of the space.
She has contributed essays and articles to publications such as Something We Africans Got, Africanah, The Herald Newspaper, Panorama, Jewel, Stitch and Artlife magazines. Dhlakama is a Beit Scholar. She holds an MA in Art Gallery and Museum Studies from the University of Leeds, UK (2015) and a BA in Fine Art and Political Science, Magna Cum Laude from St. Lawrence University, USA (2011).